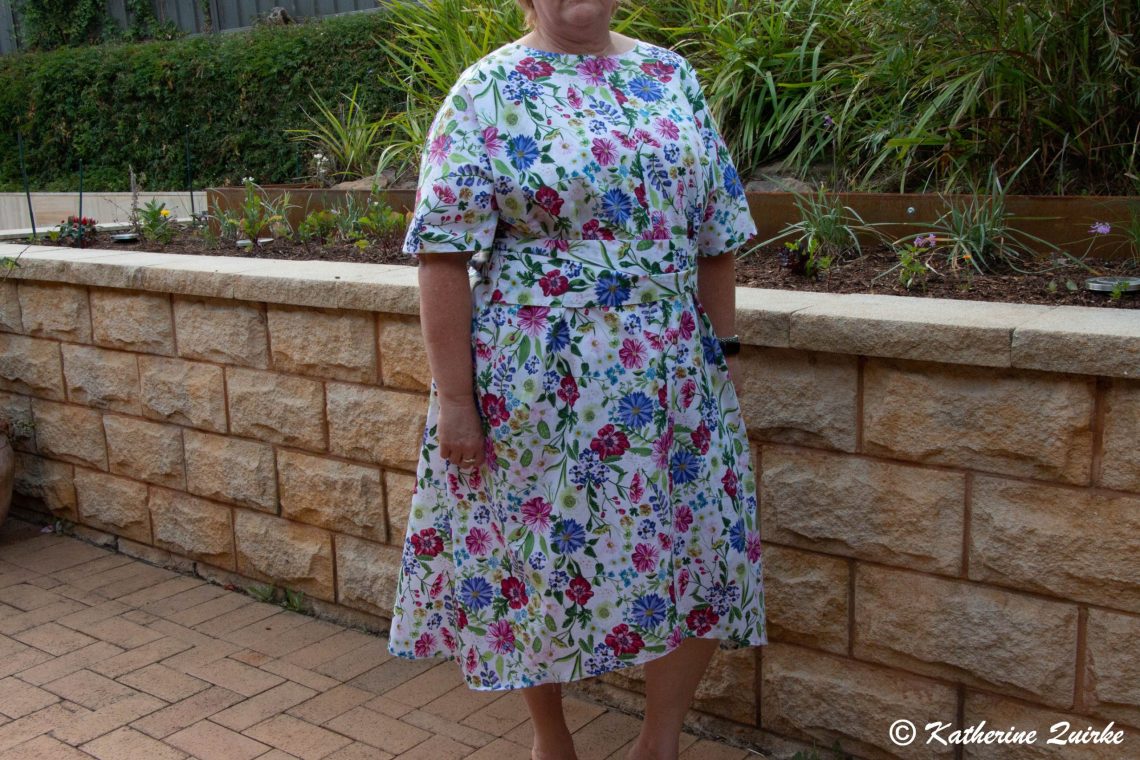 Amazingly Simple Dress with Style
Running short of time? This dress is incredibly simple to make with a style you can dress up or dress down. I made this one in less than a day.
The tie for my body shape I thought looked better wrapped around my body and tied at the back but if you don't have a tummy tie the bow at the front would look good as well. There is an additional option with an elastic waist which on its own doesn't take my fancy but I have seen it where the elastic is inserted and the bow belt covers it. I guess if you don't mind the look of wearing a bag you could make it without the bow belt or elastic.
There are 2 hem options one straight or with a nice curve at the front that I made it in.
The pattern lends itself to all types of medium-weight fabrics and designs. I used a poly-cotton: 64% polyester/35% cotton from my stash.
There was nothing difficult about following the pattern or the techniques so it would be good for an advanced beginner and up.
The pattern is Simplicity S9101.