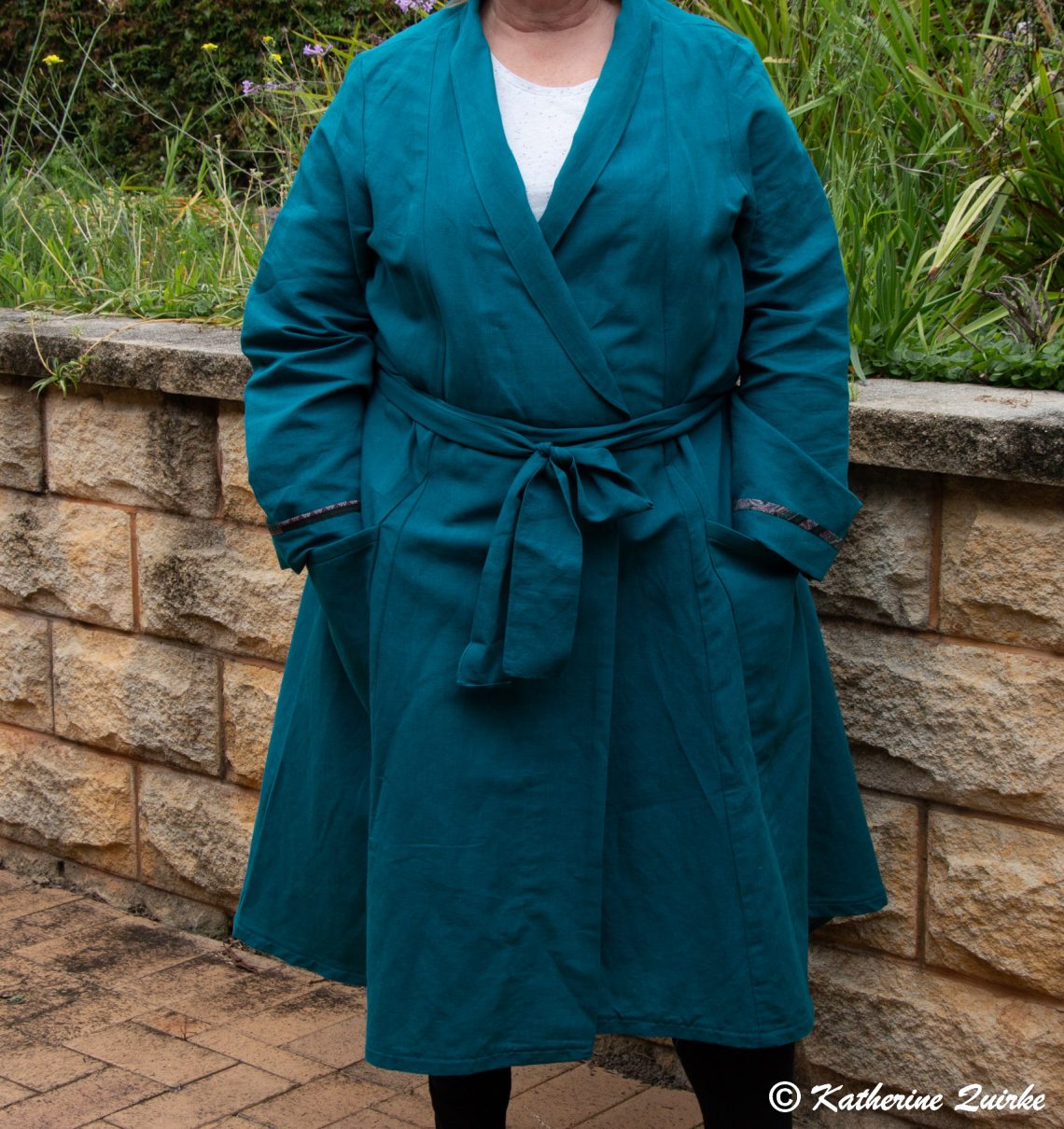 I am so in love with the colour of this duster not to mention the look. Very versatile.
The pattern is from Sew Liberated and is the ever-popular Lichen Duster.
Like all indie patterns, it takes a little bit of work to decipher the instructions and the videos online were reasonably ok to use/follow and certainly for many would be a god-send.
I used medium-weight linen for this duster and made my own bias tape from fabric scraps. There is a mixture of seam finishes throughout the coat; hong kong seams for the more visible seams on the sides and back, princess seams for the gore area and overlocked where it would not be visible around the facing area on the top back.
To say making this coat is a labour of love is an understatement. There are many many pieces that fit the coat together like a jigsaw puzzle. Then the bias finishes and making my own bias tape adds to the adventure.
I really enjoyed the journey of making this coat it was challenging and super rewarding.
The pattern is available from Sew Liberated in pdf or paper format. For the record I purchased the paper version, I couldn't be bothered with the fiddling around to print out patterns.