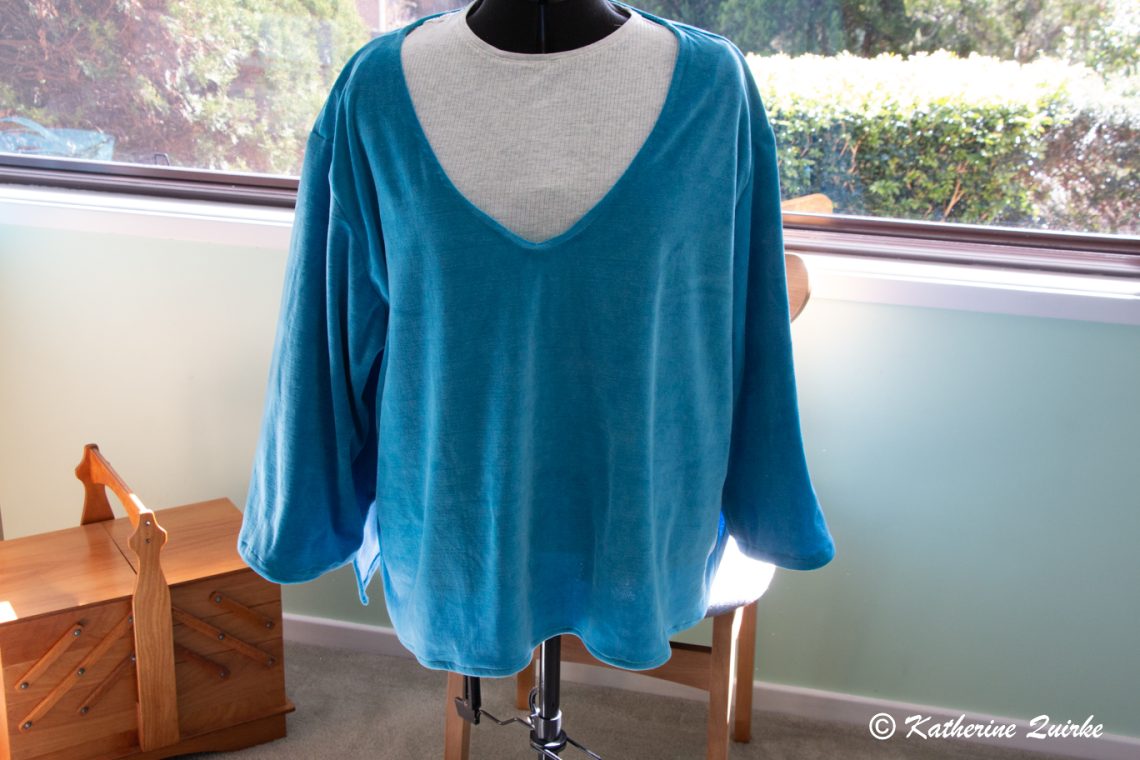 What a neat little project to use up fabric from my stash. I am sure yet again the fabric I used was a freebie from a long time ago.
The Simplicity S8924 pattern I whipped up this very simple loose-fitting long sleeve top perfect for layering using a blue velvet. One of those easy makes that is versatile and a great in-between sewing project when you don't want anything too complicated to make.
I loved the simple bias binding facing at the neckline. I used a store-bought bias binding because I seem to have inherited a heap and just want to use it up. So used a colour very close to the top.
I will likely make the other pieces you can see in the pattern pack, I am thinking a good one for holiday packing come Spring/Summer.
This pattern is definitely a good beginner's pattern and all the pieces would make a very practical casual capsule wardrobe.