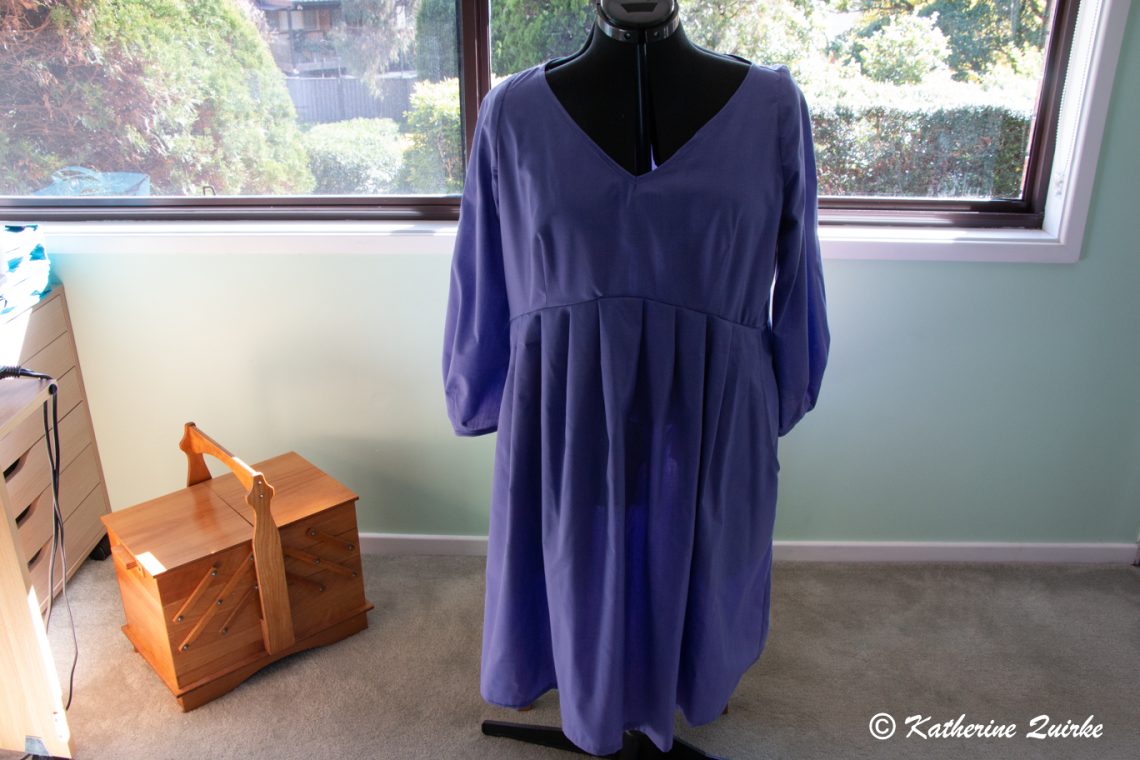 Stylish Purple Pleated Dress
I have a love-hate feeling from my experience in making this dress. It took me way too long to make for no other reason is that I was not enjoying the journey. Maybe it was a mood thing?
The dress is a little fiddly to make, there are lots of pleats in the skirt and some on the top of the sleeve. I find the sleeves a little tight on my arms, if I made it again I would adjust the sleeve width at the top.
I chose a plain inexpensive poly cotton fabric I purchased on a whim in a fabric sale at Lincraft. So the dress has been a good economic make.
I know I should do photos of myself wearing my dresses, maybe at some stage, I will update with a photo of me in it. I am not 100% convinced I like it on me, maybe the fabric is not free-flowing enough to disguise my tummy.
It is a smart dress that was made from a Simplicity S8910 pattern. I redrafted it across 2 sizes but really given the fullness of the skirt it probably wasn't needed.
It is pretty cold now but I am sure this is going to be a lovely dress to wear in the Spring and cooler Summer nights. I am not really sure I will make it again. But never say never.