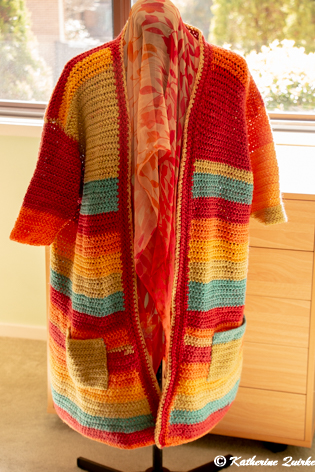 Crochet Hedonist Housecoat
A few years ago in a very weak moment, I went crazy and purchased many "cakes" yarn from Lincraft with the idea that I would make myself some cheap warm garments for around the house in Winter.
Being a busy person I always find long sleeves get in the way and this crochet coat was perfect in every way. It is fast and easy to make, has 3/4 sleeves and pockets.
As it turns out this has been one of the best decisions. It is the most worn of my clothing pieces around the house in Winter. It is warm and functional and the lovely bright colours of the yarn make me feel happy.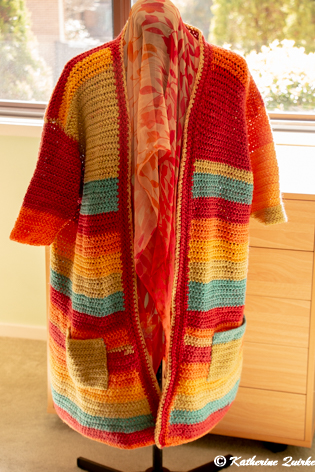 You can read more about this coat and grab the pattern from Hedonist Housecoat ***CROCHET PATTERN*** – Heart Hook Home
If you are in Australia you can get the Lincraft Cakes yarn from Lincraft Cakes | Cakes Yarn | Illusion Cakes
Need a crochet hook? Click here to grab what you need.
Need some crochet lessons? Click here and check out some great tutorials.