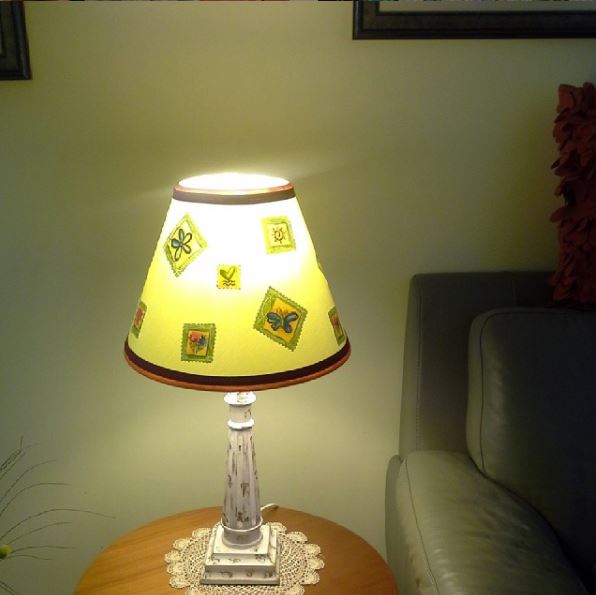 Quite a few years ago after spending many hours searching the internet looking at premade lampshades that were far from interesting or over the top in price or just horrible I decided to turn my skills in giving a dull lampshade a new lease of life.
Using fabric from my stash and special PVC lampshade backing and tape I created a unique lampshade that gave a nice touch to my family room.
Making a lampshade is not very difficult and definitely allows you to have something unique and fitting with your decor.
My tip is you go to a garage sale or op shop and buy a lampshade and strip it down. You will be left with the top and bottom and you can create your lampshade from new while upcycling.
To create a new lampshade the easy way you will require a PVC lampshade backing. This makes the whole job easy and fast. In saying that there are loads of creative options. Just do a search on youtube and you will be spoilt for choice and instructions.
Here are photos of my lampshade: