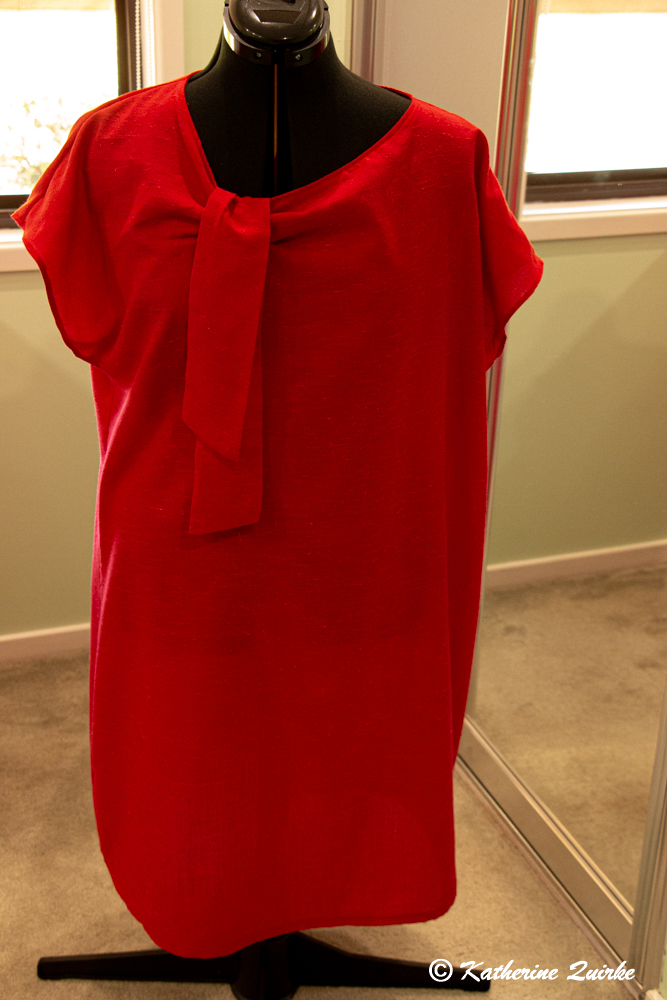 I really love this style because it can be dressed up or dressed down depending on the fabric used and if you choose to have the tie and the pockets.
In this one I omitted the pockets, I think they would have made it less dressy in this instance and highlighted my overweight stomach more.
I used a fabric out of my stash and to be honest, I have no idea what it is though I am suspecting it is a rayon blend. It does have a bit of a linen fleck through it. In the photo, you can see it is quite see-through so a full slip is required to give it a more finished look when wearing.
The pattern is the Simplicity S8878 pattern that offers flexibility in how you finish the dress with the option of long or short sleeves. I like that the pattern has an option to make a top as well of which I will be making soon.
The instruction on the pattern for the tie is a little bit tricky to understand. I do recommend tracing the markings to the wrong side of the fabric when cutting it out, this will make it much easier to place the tie. I use dressmakers carbon and a tracing wheel.