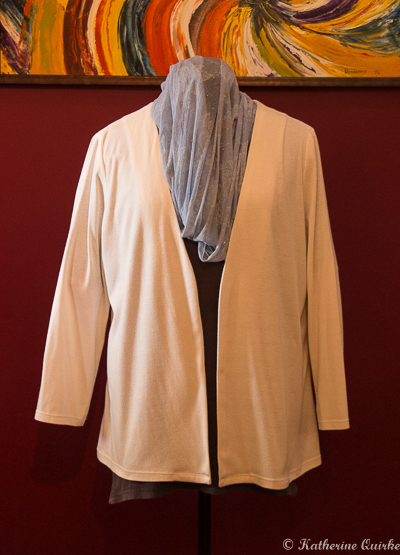 I have started to reassess my wardrobe and there is no doubting I have a jacket/cardigan fetish.
The 1st cardigan I ever made was this one from a Kwik Sew pattern. It is a few years old now and in my mind, I call it the "granny cardy". It is my go-to throw in my bag cardigan.
Made from some medium weight, medium one-way stretch t-shirt style fabric that I had sitting feeling neglected in my stash it has stood the test of time. Please don't ask me what the actual fabric type is, as it was in my stash unmarked I can only give you a description.
I considered upcycling it and maybe adding a little "bling" but to be honest it is just perfect the way it is. If I felt so inclined I could pin a brooch to it. Whatever the case this cardigan is simple, basic and loved.
The pattern is Kwik Sew 2948, no longer available new but there are a few available second hand. If you can find the pattern grab it there are a couple of variates on the cardigan as well as a top in the pattern.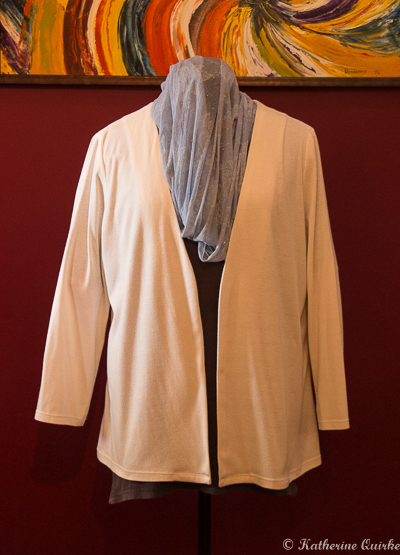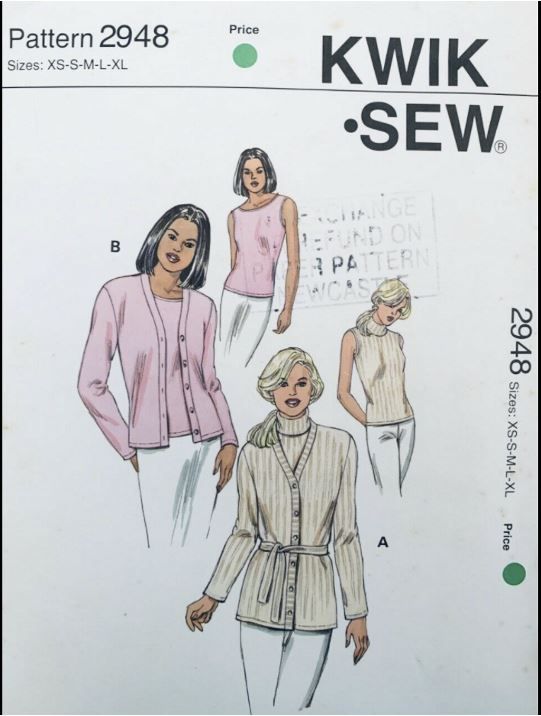 If you are wanting to see what others have done with this pattern check out the reviews.
Now I am thinking I will make a more funky version of the cardigan… like I really need another one.