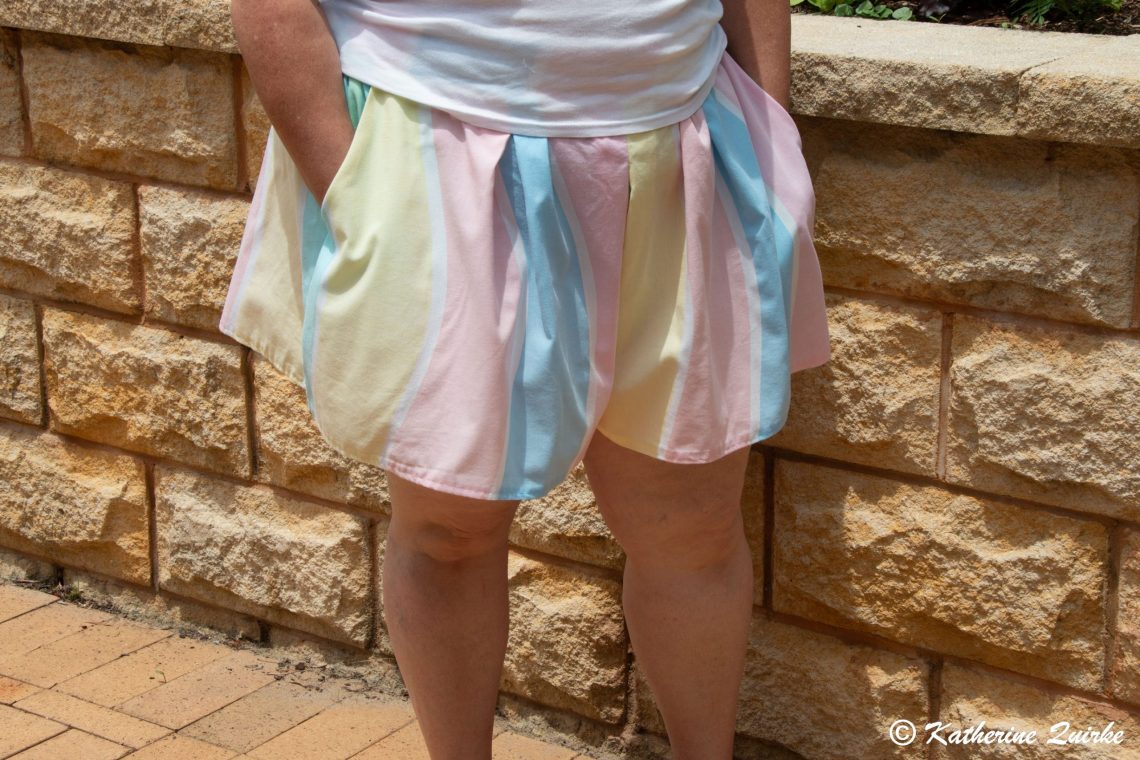 Upcycled Shorts with Flair
I don't wear shorts too much these days however I thought I would venture into giving them another go and sliding them into my wardrobe.
These shorts were made from a doona cover that I really didn't use or particularly like much so instead of passing it to the op shop like I normally do I decided to repurpose the fabric. The fabric is in excellent condition showing only slight fading and now wear or tear.
I am still uncertain as to whether I like this pattern design on me however they are comfortable and will be perfect for around the house if nothing else.
The pattern is McCalls M7131 and is very easy to make. I enjoyed making them and like the look of the elasticised back.
Given that these shorts cost me pretty much nothing to make I am happy with my new wardrobe edition and I am hoping I grow to enjoy wearing them so I can make them again.