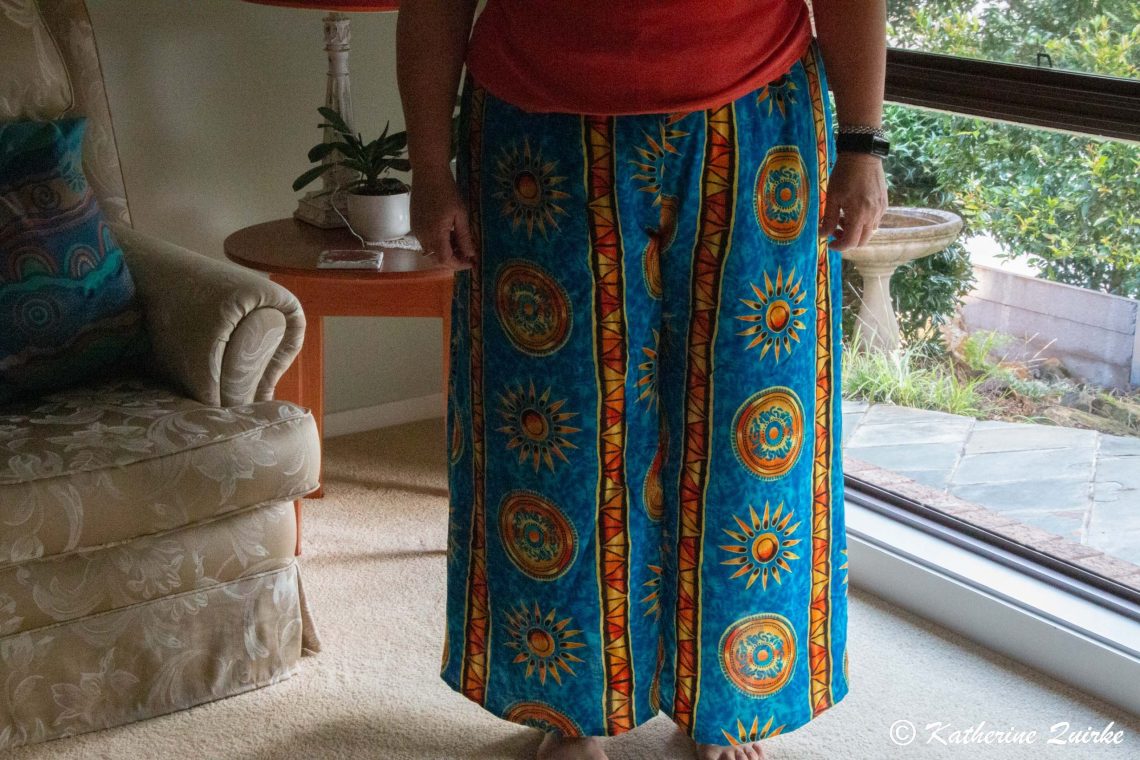 I have made pants from this pattern 5 times now and I am not bored yet. Of these 4 are palazzo and one is straight leg.
The pattern is super easy to follow and lends itself nicely to a lightweight opaque flowing fabric. Certainly a quick sewing whip-up. Perfect for a newbie sewer for the palazzo and straight leg and maybe a little more advanced for the wrap-around pants.
3 of the palazzo are casual fun fabrics and 1 of the palazzo is a stretch beaded fabric that is fabulous to dress up a bit.
I am still not certain about the straight-leg pants (yellow ones). I think I should have modified the pattern slightly to compensate for my tummy and bottom but with a flowing top over them, it is easily concealed. (Either that or I only thought I had pre-washed the fabric and it had actually shrunk in the 1st wash after making them) I really only made these ones because I didn't have enough fabric for the palazzo.
The pattern used is Simplicity 8134 which has 6 options including shorts.