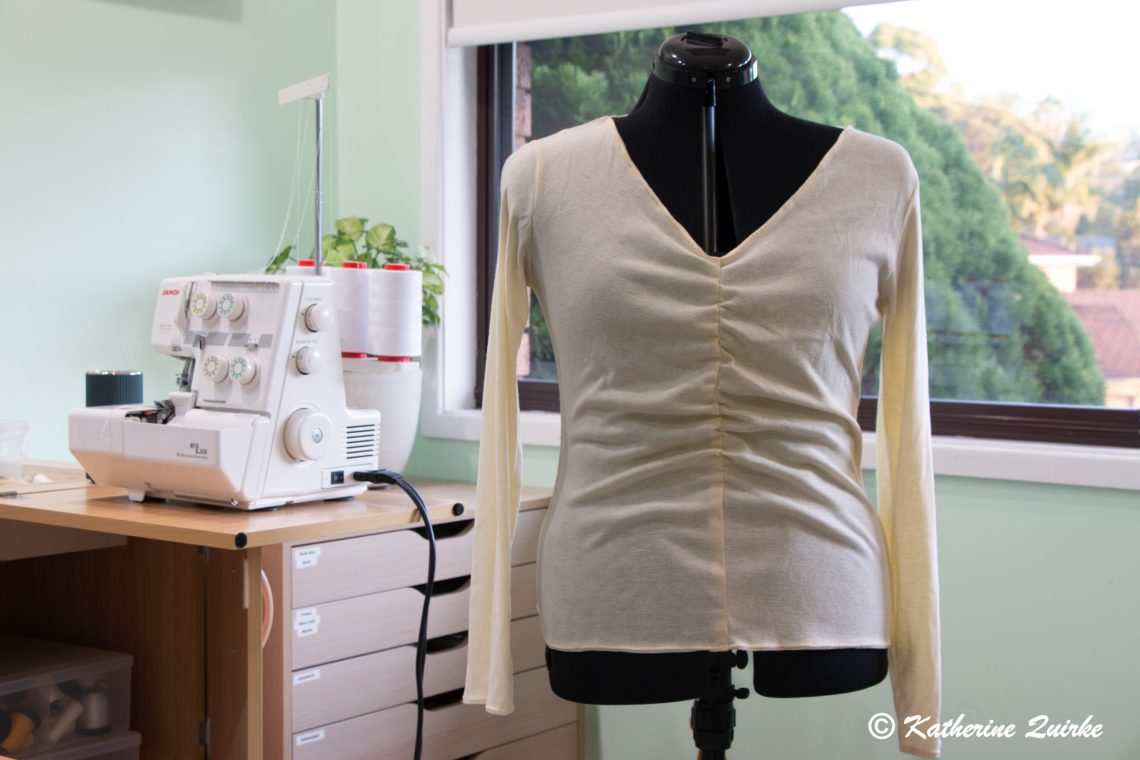 Ruched Long Sleeve Tshirt
I made this pattern for a long sleeve top a few years ago and have loved wearing it. It looks lovely on (even though now I carry a little more weight around my middle) and now I am considering making it up again.
This version of the top was made from some scrap I had hanging around, the one way stretch fabric is quite lightweight and semi-transparent which is ok for in-between seasons.
It is pretty easy to make, don't be fooled by the ruching, it is quite easy to do if you mark up correctly.
The pattern is Kwiksew 3450 however, the pattern is no longer in print but if you like it I know it is available still online.
I have also made the sleeveless top and the skirt which I will post at a future date.