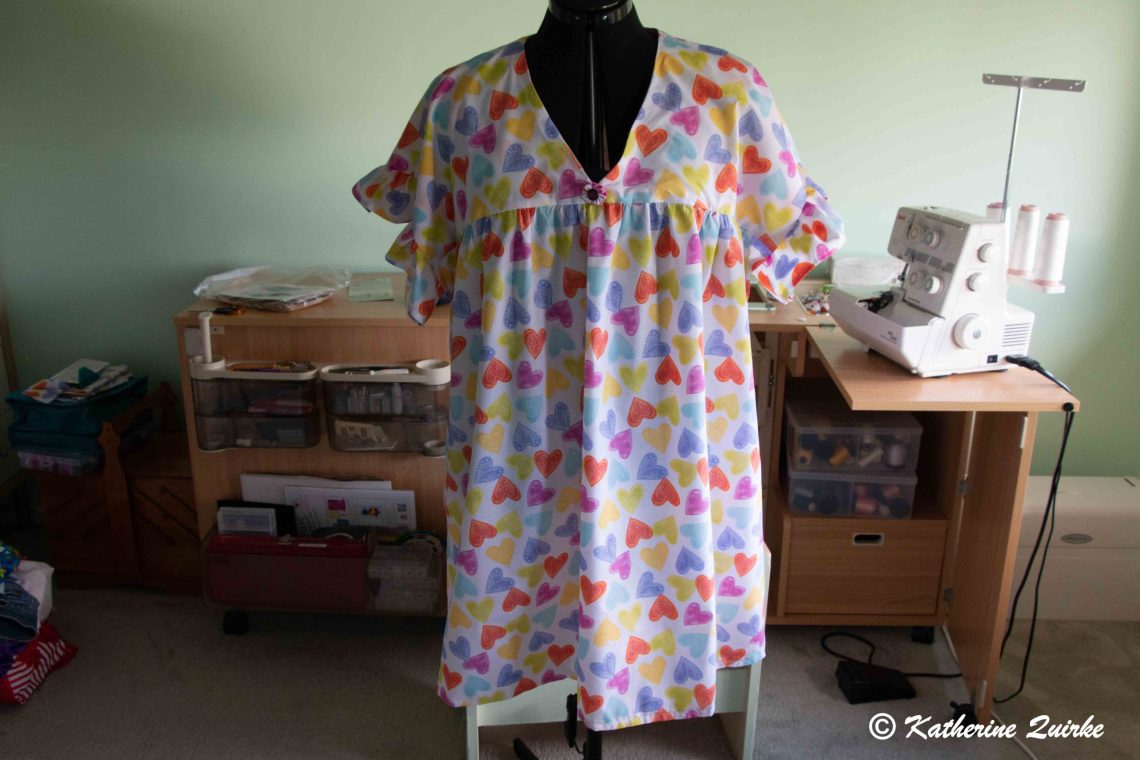 I am working to create a new wardrobe of clothes to wear around home and to throw on when going on casual outings. This dress is the 1st of my new project journey and I have to say I love it.
I chose a cotton poplin from my stash because I felt the design should be fun and bright.
The dress is very easy to make but due to the gathering, I would think it would be best as an advanced beginner project.
I didn't really like the "v" in the dress to me it looked really plain so I made a Yo-Yo and sewed a button in the middle. I feel this is a nice finishing touch to the front of the dress.
The sleeve ruffles whilst really fun and feminine by I think they may be a little much for my body type. I would reconsider making the dress with these ruffles again and just use a plain finish on the sleeves. I hope to make another version of the dress with long sleeves for the cooler months but in a softer drapier fabric. I think this fabric whilst cool and fun it does not have the drape that would complement my body shape better.
The pattern is the McCalls M7742.