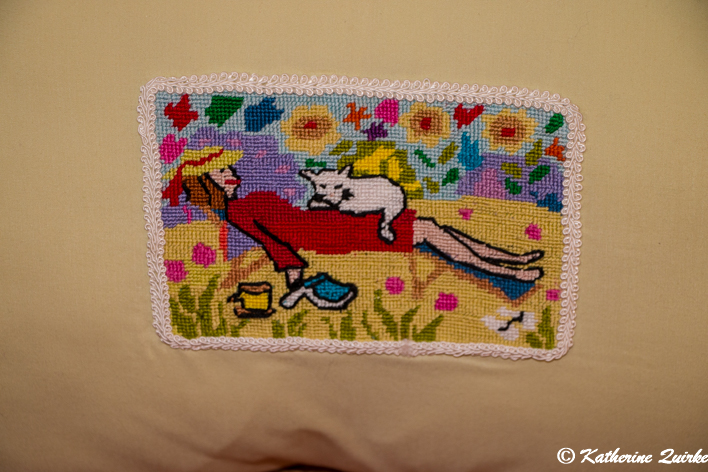 Jennifer Pudney Cushion Creation
I am addicted to the funky needlepoint designs from Jennifer Pudney. Each one tells a story and no less this one showing a cat lying on its book reading one in the sun.
This was the perfect image to needlepoint for my Aunt who passionately loves cats and reading. When completed I created a cushion with the needlepoint framed on one side and cat fabric from my stash on the other side.
This Jennifer Pudney design is called Cat Nap.
The Jennifer Pudney needlepoint comes as a kit ready to get started on immediately. I love them because they are fun and different plus they are really easy to transport wherever you go with the size being 15cm x 10cm (6 x 4 inches).
You can purchase the kits online from one of my 2 online shops: Etsy or Madeit